Autumn Greetings!

This weekend is the Common Ground Fair at the MOFGA fairgrounds, and we wanted to invite you to connect with us during this 25K+ person/day event!  (A lofty goal, i know).
I'll be volunteering with Maine-Wabanaki REACH at their table in the Social and Political Action area.  I'll be helping them set up and will be there Friday morning. Come say hi and learn about indigenous solidarity projects in Maine. See their website for more: http://mainewabanakireach.org/

We'll be presenting Saturday and Sunday at noon both days at the Hayloft tent by the Fedco table. Saturday will be on Earthworks and Water Management, Sunday will be on Perennial Polyculture Design. We're excited to try an analog format with handouts (instead of a slideshow that no one can see on account of the bright day). We'll try painting pictures in your mind rather than showing you images on a screen.  Come check us out and say hi!
http://mofga.org/TheFair/ScheduleofEvents/tabid/106/Default.aspx
As we enter Fall and Winter, these are the seasons for designing and planning.  If you have considered getting a consultation and doing a design, now is the time to do it.  Don't put it off till next Spring or it might be too late.  And don't forget that in permaculture design, the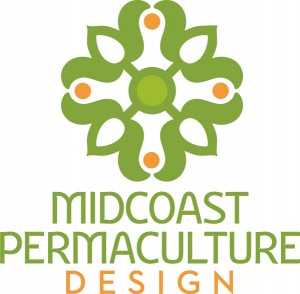 last thing we design into the system is plants.  So beware of the Spring itch to buy a ton of plants without knowing where they'll go.  (Although to be completely honest, it's something we all do on occasion…)
We also have two courses coming up this winter in the Boston area.  If you know anyone who might be interested, pass this along!
Basic Permaculture Design Certificate course (starts in Jan '17):
http://www.meetup.com/maine-permaculture/events/231255432/
Advanced PDC offered to all who have completed a Basic course (starts in Nov '16):
http://www.meetup.com/maine-permaculture/events/231254843/
See you at the Fair!
Excelsior
Save
Save
Save